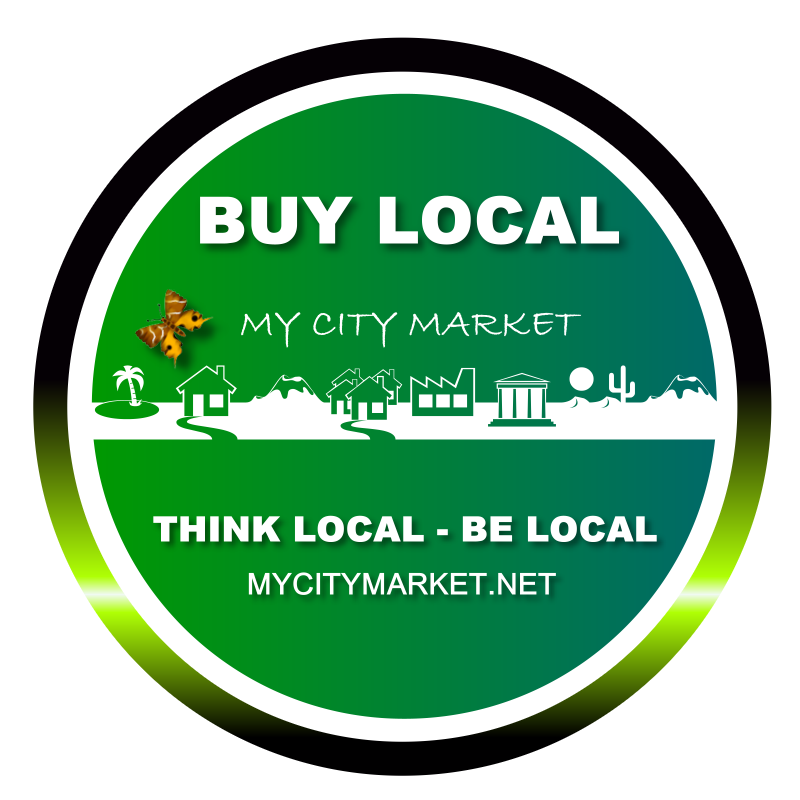 MyCityMarket is dedicated to promoting locally owned small businesses, civic engagement, local arts and entertainment, volunteerism, and sustainable economic practices.
In the book, The Local Economy Solution, author Michael H. Shuman points out that "[m]ore than two dozen studies over the past decade have compared the economic impacts of locally owned businesses with their nonlocal equivalents, and they consistently show that local businesses generate two to four times the multiplier benefits. That means that every dollar that moves from a nonlocal to a local business in a community generates two to four times the income boost, two to four times the jobs, two to four times the local taxes, and two to four times the charitable contributions."
WHAT WE DO
Independent, Local Business Certified: We educate the community on the importance of supporting locally-owned businesses. MyCityMarket has verified every business listed on this site as "certified locally owned and independent," so if you spot a business displaying our decal, you can be sure they're local.

Advocate: We advocate for the interests of our locally-owned, independent business members. We reach out to policymakers (at the city, county, and state level) seeking to make them aware of the importance of developing economic incentive programs that benefit small, independent businesses.

Advertising, Marketing & Branding: We provide our small business members with a number of services and benefits focused on helping them implement the latest, state-of-the-art solutions and strategies related to advertising, marketing, and branding; from content management, graphic and logo design, search engine optimization (SEO), business-to-business networking, to social media marketing.

Civic Engagement, Local Arts, And Entertainment: We believe in bringing together neighbors, businesses, artists, musicians, and community organizers, with the objective of encouraging (and facilitating) civic engagement, the promotion of the arts and music, and the implementation of sustainable economic practices.
MyCityMarket is a project of Montuno Productions, a California Benefit Corporation.